DIR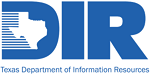 Nextgen Information Services, Inc. holds a contract with the State of Texas Department of Information Resources (DIR) as part of the Cooperative Contracts program.
Contract Number: DIR-CPO-4624
Vendor ID: 1431791848100
Nextgen maintains an Information Technology Staff Augmentation Services (ITSAC) contract with DIR to provide services to entities that are authorized to procure services through DIR.
For more information about nextgen's contract with DIR, please check our contract detail page.
For quotes, purchase orders and warranty and return policies, or to know more about the procurement methods through the available contract options, please contact:
Javier Hernandez Baylon
Nextgen Information Services
680 Craig Rd Suite 305 Creve Coeur, MO 63141
(636) 675-2664
javierh@nextgen-is.com
Products and services offered
The following is a list of job categories and descriptions available through DIR's Information Technology (IT) Staffing Contracts. For detailed description please look at the attached Document.
Titles and Description
Applications/Software Development
DevOps Engineer
System Analyst
Application Architect
Business Analyst
Cloud Solution Architect
Arificial Intelligence/Machine Learning Engineer
Developer/Programmer Analyst
Enterprise Architect
Enterprise Resource Planning (ERP) Business Analyst
ERP Developer
Mobile Application Developer
Technical Writer
Digital Product Manager
Software Engineer
Software Developer
Undefined Title: Applications/Software Development
Data/Database Administration
Database Administrator
Data Analyst/Report Writer
Database Architect
Data Modeler
Data Scientist (Big Data Engineer)
Business Intelligence Analyst
Undefined Title: Data/Database Administration
Web Development
Front-End Web Developer/Web Designer
Web Developer
Senior Web Developer
Web Administrator
Undefined Title: Web Development
Quality Assurance (QA) and Testing
QA Engineer Automated
QA/Test Manager
QA Associate/Analyst
Undefined Title: Web Development
Networking/Telecommunications
Network Engineer
Wireless Network Engineer
Network Administrator
Telecommunications Manager
Telecommunications Technician
Network Operations Center (NOC) Technician
Undefined Title: Networking/Telecommunications
Security
Data Security Analyst
Security Administrator
Network Security Analyst
Network Security Engineer
Information Security Manager
IT Auditor
Undefined Title: Security
Project Management
Project Manager
Project Lead
Program Manager
Agile Scrum Master
Agile Coach
Undefined Title: Project Management
Technical Services, Help Desk and Operations
Support Technician
Help Desk Technician
Business Continuity Analyst
Product Support Analyst
Site Reliability Engineer
Instructor Trainer
Undefined Title: Technical Services, Help Desk and Operations
Information Technology Services Management (ITSM Operations)
Change Management Manager/Organizational Change Management (OCM)
Process Improvement Manager
Undefined Title: ITSM Operations
IT Marketing
Communications Coordinator
Customer Relationship Manager (CRM)
Digital Marketing Analyst
Web Content Technician/Manager
Undefined Title: IT Marketing
Information Technology Contracting and Procurement
IT Contract Manager
IT Contract Administrator/Technician
IT Procurement Technician
Undefined Title: Information Technology Contracting and Procurement
Obtaining Quotes and Placing Purchase Orders
For IT Staffing requirements or quotes, please contact
javierh@nextgen-is.com
, providing a description of the service -including job duties, skills required and any other required information- and referencing contract number
DIR-CPO-4624
. Nextgen will take the request immediately.
Once the candidates have been selected for the position, the DIR customer will provide a Purchase Order, which must contain our DIR contract number
DIR-CPO-4624
.
Warranty and Substitutions